We have learned by working with a variety of businesses, the importance of focusing on the three P's and how each one is imperative to your business. We break this down into your people, processes, and product.  At Volspiro, we truly listen to what is preventing your business from growing and ask the necessary questions in order to uncover critical information.
Areas that we specialize in:
Revenue Management
Marketing Strategy
Consultative Selling
Process Implementation
Talent Management
This one-on-one coaching is set specifically for high school students, gearing towards understanding these students' strengths, weaknesses, and personality traits. With this coaching program, the student will learn how to explore their passions and receive guidance on how to align them with their current goals.
The modules that will be discussed and explored:
Understanding your personality
Goals with Action Plans
Why is your online presence and social networks so important
The importance of self-discipline
Building self-confidence
These modules and classes are geared specifically towards professionals who are seeking further guidance on how to maximize their potential growth in their career or how to transition into a new career.
Examples of modules that you will be uncovered are:
Finding your passion
Networking Strategy
How do I stay motivated day in and day out?
Job Search Techniques
Inspire, improve and inform your staff while offering a fresh perspective!  If you're looking for a morale boost, assistance in reaching company goals, or methods to improve employees skills, this speaking engagement is catered to do exactly that. Improving energy and excitement are just a few very important aspects of creating and sustaining a successful business.
What to expect
High ENERGY!
Inspiration and Motivation!
Engaging and Interactive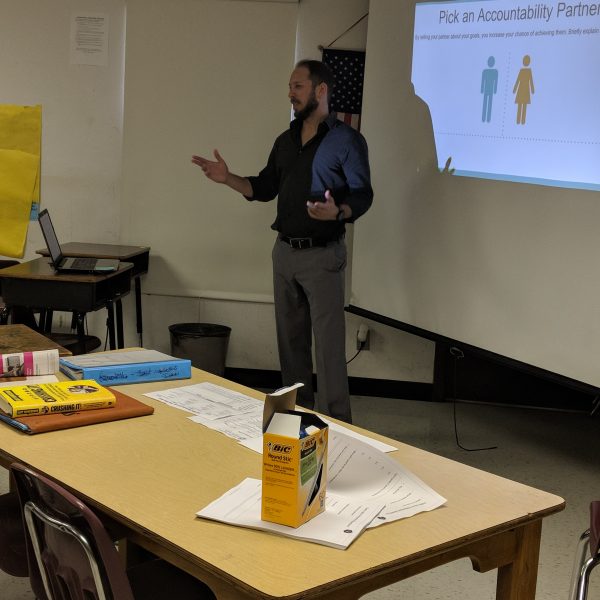 Volspiro Leadership Academy is geared for clients desiring a better understanding of the fundamentals of leadership and how those lessons can be implemented in your career and life. This involves a lot of similar modules from our leadership coaching but will be experienced in an engaging, team-oriented atmosphere. These classes will be held and dates will be posted periodically on the site when confirmed on our Calendar. Click the link below to sign up!
Some activities from our classes consist of:
Learning how to pitch an idea
How to find the right mentor
Who is in your circle of influence?
Becoming a person of action